Your Guide to Amarillo MLS Basics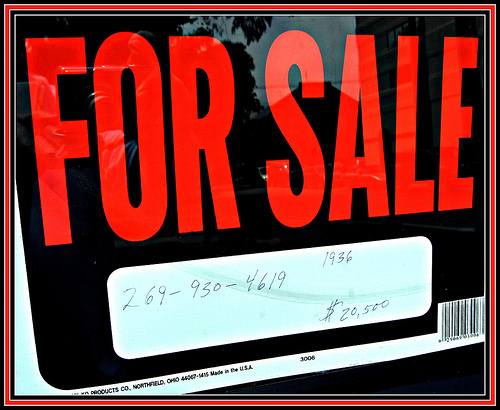 There's more to finding a property for sale than spotting a sign.
If you're buying or selling a home, you've probably heard the term "MLS" at some point, and probably wondered what it means. MLS stands for "multiple listing service," which is somewhat what it sounds like, but is also far more important than its name might tell you at first. The MLS is more often than not the key to finding a good home in Amarillo or selling one for a fair price.
First, we should look at the mechanics of an MLS. At its most basic, the MLS for realtors is essentially agreeing to share information. Every realtor who uses the MLS posts all their listings to the system, and in turn is able to see all the listings posted into the system. There are other parts of the agreement that allow brokers to work together. For example, if a broker doesn't have a home in Wolflin or Lake Tanglewood for sale, he or she can just check the MLS and see what another broker has to offer, and if a sale goes through, they'll receive a referral fee as part of the MLS agreement.
The key point, however, is that an MLS has the most detailed information about a home you'll find anywhere. Realtors, as part of their job, put together extensive histories of every property they're selling, and generally the MLS has that entire history. When an Amarillo realtor hands you a printed report about a home you're looking at, it probably comes from the MLS. When an Amarillo realtor puts together a price estimate for your home based on sales and home pricing in the area, that information came from an MLS. It's a useful tool.

It can be difficult to ensure your home stands out without MLS.
It's also not open to the public. It's an old joke that you can find absolutely anything on the Internet, but the truth is that you're not going to find MLS information anywhere online. You can find listings for homes in Amarillo, but those listings are posted by the realtor and will only include part of the MLS data. It's fairly safe to assume that any data from an MLS you find for free on the Internet is either outdated or partial at best.
For example, any website that tells you exactly what a home sold for in your neighborhood is probably using guesswork. They know the home was on the market for a price, and that it sold, so they assume it sold for the advertised price. But that may not be the case. Homes can sell for quite below or quite above their price depending on the market. Amarillo, for example, is seeing considerable upwards price pressure in some neighborhoods and that can be reflected in the final closing price.
In any market, it's important to have access to an MLS, but this is especially true in Amarillo, a market with diverse neighborhoods and people all looking for different things out of a home. There are simply listings you'll never even know about unless you've got a realtor looking out for a home that fits your needs. If you're looking for a home in Amarillo, go where the information is. You'll often find it's just what you need.
Photo credits: bsabarnowl, sean dreilinger
Google+