The Five Most Stunning Amarillo Homes
Amarillo is the place not just for gorgeous views but also gorgeous homes to go with them. Here are five of the most unique and beautiful home you'll find in the Amarillo area.
Let's start with this home, which isn't just unique, but rare: It's the Sterling Kinney Residence. It's one of only three homes in the state of Texas that was designed by Frank Lloyd Wright, one of the homes he designed later in life. The brick walls are slightly tilted to give the home a strong, unique look, and the brick itself was chosen for able to endure in the Texas heat and cold. It's one of the gems of Amarillo, and a major point in the city's architectural history.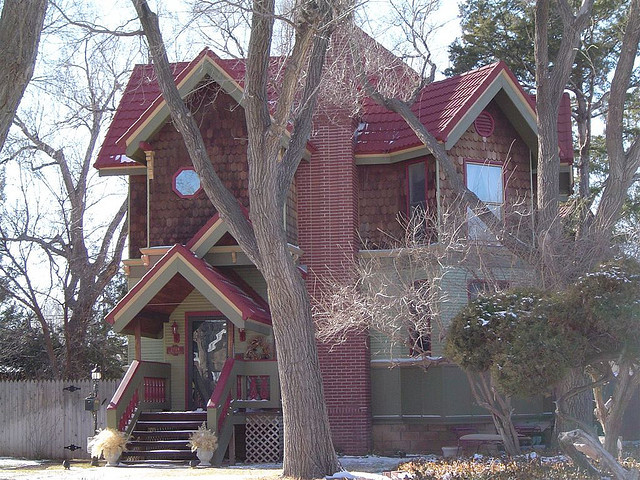 There's plenty of archtectural creativity in Amarillo, a result of the city's long history of attracting a diverse population. This home is well known in the area not least because it was built, right from the beginning to have a unique, distinctive style unlike the house that surround it. Hence, the polygonal windows, cedar shingling on the sides of the second floor, brick chimney, and the unique color scheme that draws from multiple traditions, while still being its own design.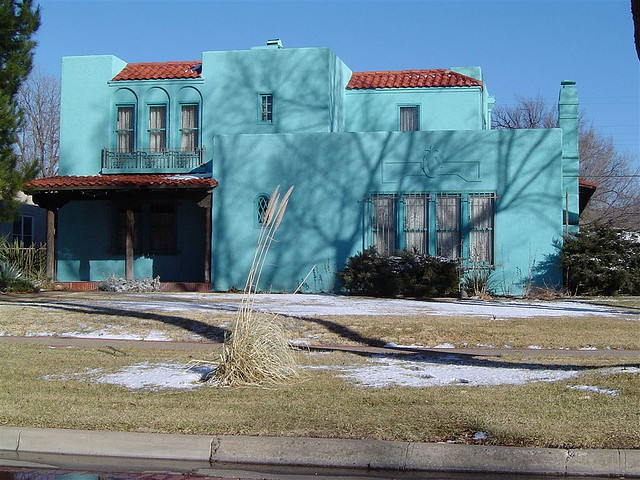 Next, there's this beautiful home, which again reflects the diversity of Amarillo's population. Stucco is, of course, a popular construction method not just in Amarillo but across the Southwest: Stucco homes with clay tile roofs, such as you see here, lend themselves admirably to many types of looks. Stucco itself is simply used to cover construction materials that may have less visual appeal, such as concrete, or as a decorative option with more texture and style than siding. As you can see, that texture paired with the right paint choices makes for a home that you won't soon forget.
Amarillo's architectural history dates back much further than you might expect. For example, this home might, at first, take you by surprise. Many moving to Amarillo tend to associate the Southwest with "new" construction; finding anything much older than 1950 tends to genuinely surprise some people. But this Arts And Crafts home is a superb example of the style you can find in the city limits of Amarillo; everything about it has been chosen and built to present the most unique parts of that design movement. It's not the only design movement you can find in Amarillo.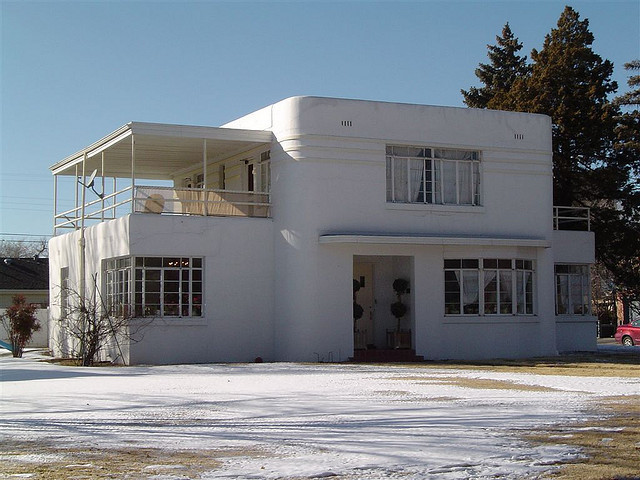 This is a superb example of the Art Deco movement and one of the few Art Deco homes to have survived in the country over the years. True, tastes have changed substantially since the height of that movement, but Amarillo is a city that appreciates its history and looks to preserve it. As a result, this home has stayed where in other cities it might have gone.
Amarillo is a city with a surprising depth and breadth of history hidden in its homes. From the early homes built by those who first settled here to the different styles that have come and gone, there's a home for everyone in Amarillo, and it's a home with a rich history.
Photo credits: Kenneth Jackson
Google+