How to Tell if Your Amarillo Realtor Has What It Takes
Choosing a realtor can be a bit tricky; just like any other job, there are people who will fit your needs and people who, great though they may be, just aren't for you in terms of their style. How do you find a realtor that will get you the home you want in Amarillo?
Check for Them Online
Any competent realtor will have a website, these days. In fact, they'll likely have two or three. The Internet has revolutionized real estate sales and if your agent isn't online, they're probably not going to be able to help you find the home you want. Don't forget to check for reviews online; although you should always have a grain of salt handy for some review sites, you'll generally get a good overview of how the realtor is seen.
Ask Family and Friends
A realtor's best form of advertising is always word of mouth, so ask around. Ask who the realtor was, whether there were any problems as they got closer to closing, and whether they would recommend that realtor. Often you'll find at least one or two good recommendations.
Meet Them On the Job
Effective realtors don't spend a lot of time at their offices. Instead of booking a time at their office, which might take a week or so, ask them about properties they might be showing or open houses they might be conducting. You'll be able to meet them much more quickly and, just as importantly, see how they do when they're on the clock.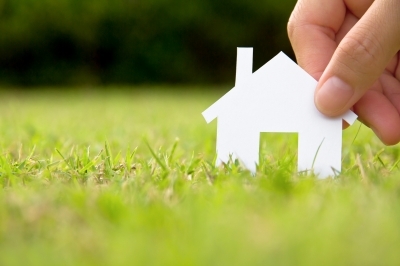 There has to be more than paper to a realtor.
Talk to Them About Amarillo
Amarillo has a diverse real estate market, to say the least. From the tree-lined streets of Wolflin to the beauty of Lake Tanglewood, there are homes for every budget and every family. Talk to them about the city; ask them what they think of different neighborhoods, and be sure to ask them where they live in the area and how long they've been there. No realtor knows an area like the one who both lives in it and works in it.
Check the Realtor's Listings
Good, professional listings are the sign of a smart, professional agent. If there are typos in the ad copy, shoddy photography, or similar problems, consider stepping away. Also, remember that you can do your own "curb check"; consider getting a few addresses and driving by to see how the homes look.
Ask for References
Most realtors worth your time will be able to provide you with a list of happy customers to contact and talk about the process. Be sure to ask about their experience and how closely the home they bought matched what they were looking for.
Above All, Trust Your Gut
If, for whatever reason, you just don't feel a realtor is a good fit, then go with your gut. Any realtor will tell you that if you're not fully comfortable working with a person, it's just not going to be a good experience. Buying a home is stressful even when everything goes to plan; if you and your realtor aren't a good personal fit, that'll just add to the problem.
Google+