Four Ways to Spot a Great Amarillo Realtor
Amarillo is a growing city with a lot of real estate and, thus, a lot of realtors. Many of them are great people who do a great job, but it can be difficult to know which realtor has what it takes and which hasn't sold a house yet in the competitive Amarillo market. Here's how to find a great Amarillo realtor.
Word of Mouth
The first step? Ask around. Talk to friends and family about their realtors, especially if they've recently bought or sold a house. Realtors often build their careers not on billboards or signs on the lawn but by finding people who need to sell a house or buy one and giving them a great experience. Similarly, check online review sites to see if a realtor has any reviews and what those reviews say. A good realtor knows that a fair chunk of their business will come from references from satisfied customers, so if you can't find any satisfied customers, that should say a lot.
High Quality Listings
Find their listings, and examine their quality. Does the realtor use a listing system that provides as much detail as possible? Do they use a professional photographer to take pictures of the home they're selling? Do they write listings that make the home sound appealing, and emphasize features that you may not be able to see through the photographs and other materials? Can you find those listings on the Internet? High quality, informative listings that are easy to find will tell you that you're dealing with a professional; a few snaps from a cell phone camera and a vague listing will tell you you're probably dealing with an inexperienced realtor.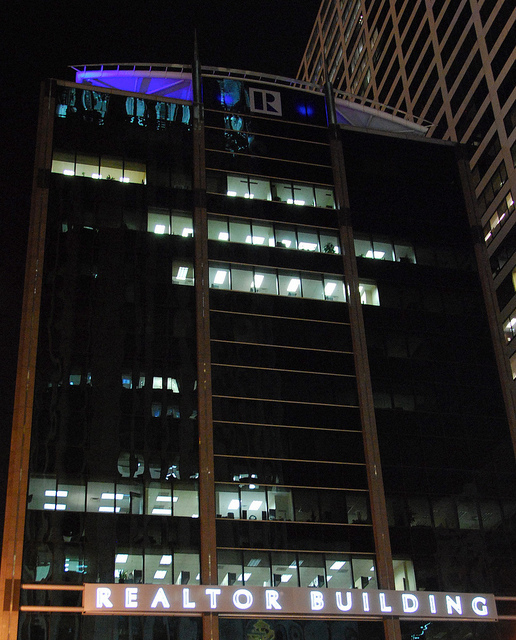 There are nearly three million realtors. How good is yours?
They're Not In the Office
Realtors who sell houses almost never do it from behind a desk. A good realtor is constantly moving; showing homes to interested buyers, holding open houses to draw attention to a property, arranging photography for a listing, and so on. When you call a realtor, use this test: Ask to meet them not at their office, but at an open house they're holding. If they can immediately tell you about one they've got scheduled, then you're probably in good hands.
The Ability to Listen
Realtors are often seen as salespeople with the gift of gab, but in truth, a realtor's job is to talk less and listen more. A good realtor will ask you what you're looking for in a home, what your future plans are, what you absolutely need in a home and what you couldn't care less about. By the same token, if you're selling a home, a realtor will listen to your concerns about sales and opening your home, do their best to accommodate you, and also be honest with you. If you have a meeting with a realtor and actually do a majority of the talking, you have yourself a good one.
Above all, listen to your gut. A realtor is as much about helping you through a stressful experience as anything else. If you think a realtor is right for you after meeting them, trust that feeling.
Photo credits: meg's my name, afagen
Google+