Best Neighborhoods in Amarillo to Buy a Home
If you're thinking about Amarillo as your new home, or looking to find a new place in the city to live, the cultural diversity and wide variety can be an absolutely dizzying experience. To help you narrow it down, here are the five most desirable neighborhoods ranked on pricing, school systems, nearby features, and average square feet.
City View
Average Prices: $300,000 to $350,000
Average Square Feet: 2500 to 4500
City View is a new development in the Amarillo area, with new parks and schools to match the modern houses. Helping considerably is that it's in the desirable Canyon school district, so there's a lot of demand to get in and the prices are only going up. As the home are newer, they're more expensive than in neighborhoods such as Wolflin. You won't find many fixer-uppers or older homes in City View. They also tend towards the larger homes, as the area is designed more for families.
Sleepy Hollow
Average Prices: $250,000 to $300,000
Average Square Feet: 2500 to 3500
Sleepy Hollow is also fairly new and has easy access to schools and easy transit to and from the city and outlying areas. As a result, there's a lot of demand in the Amarillo area and space is at a premium; it's not uncommon for a house over 5000 square feet to cost $700,000, $800,000, and even $1 million isn't unheard of for larger homes. Fortunately, for a small family, there's still homes you can pick up for a bargain, but you're going to have to move quickly to get them.
The Woodlands and La Paloma
Average Prices: $300,000 to $350,000
Average Square Feet: 3000 to 4000
If you like golf, this neighborhood is really for you and the prices will rise accordingly the closer you get to the two golf courses, the La Paloma Golf Club and the Tascosa Country Club. Houses over 4000 square feet and steps from the golf course can easily go for seven figures in this particular area, and the overall demand has driven up prices. Similarly, the houses tend to be built on the large side, so that puts a dent into what you can expect for pricing in this neighborhood.
Lake Tanglewood
Average Prices: $400,000 to $500,000
Average Square Feet: 2200 to 3300
By the same token, if you want to live on the water, it'll cost you especially if you want space. The good news is that if you want a modest home close to the water, especially popular among retirees or boating enthusiasts looking to spend as many weekends as possible out on the water, there are still home available, and you can get a steal if you don't need a lot of room. But there's quite a bit of upward pressure on prices here, so the sooner, the better.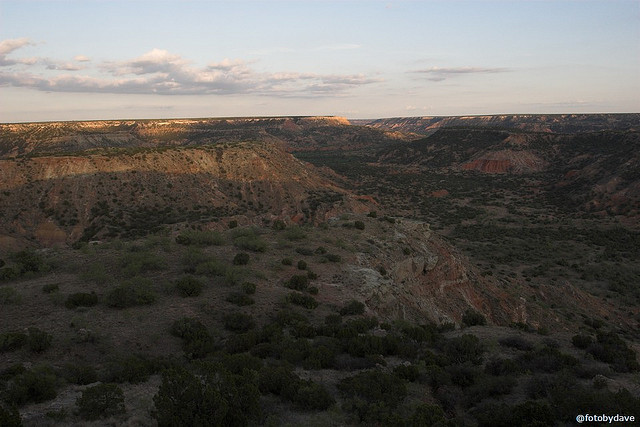 Having this view from your doorstep will be worth every penny.
River Falls
Average Prices: $400,000 to $1 million and up
Average Square Feet: 3000 to 5000
Homes in River Falls are right near Palo Duro Canyon State Park, which offers some of the best hiking and more beautiful views in all of Amarillo. It's very popular among snowbirds and for vacation homes, so the turnover is a bit low compared to other neighborhoods. Also, nearby West Texas A&M University is a major employer, raising demand in the area and nearby Canyon considerably. If you want to live near nature, be ready to move quickly and pay a premium.
Photo credits: fotobydave, Frankensteam
Google+