Average Home Prices in Amarillo, TX
One of the big questions on the mind of any real estate shopper in Amarillo is how much you might pay for a house. Much of that depends on what you're looking for in a home and what you need to have nearby. Here's a look at Amarillo prices as they stand right now, and what you can get in the city's various neighborhoods.
Amarillo in General
Currently, Amarillo real estate has a rule of thumb: The closer you are to the city center, the lower overall prices are for a home. The lowest prices for real estate are clustered near the city center, where I-40, I-40B, and I-27 intersect. The closer to the interstate, the more modest the prices because of the noise and traffic. As you move away from the center of the city, you'll find more planned communities and quieter neighborhoods, and you'll also find that prices increase as you come inside the Canyon school district towards the southern part of the city.
That said, an overall price range of $200,0000 to $400,000 will be able to find you a lovely home in almost any neighborhood in Amarillo. Here's a look at the overall neighborhood costs and the amenities each one offers.
City View
Currently City View is home to a wide range of properties, but they can vary in size. You can find properties as low as $235,000, and properties with an asking price of nearly $650,000! On average, though, expect a home in City View to run you between $300,000 and $350,000, and you'll be able to enjoy the newly built school and freshly planted parkland.
The Greenways
Property in the Greenways can run from the $130,000 to $140,000 for a small family home to nearly $300,000 for some properties. A good rule of thumb for the average is $150,000 to $200,000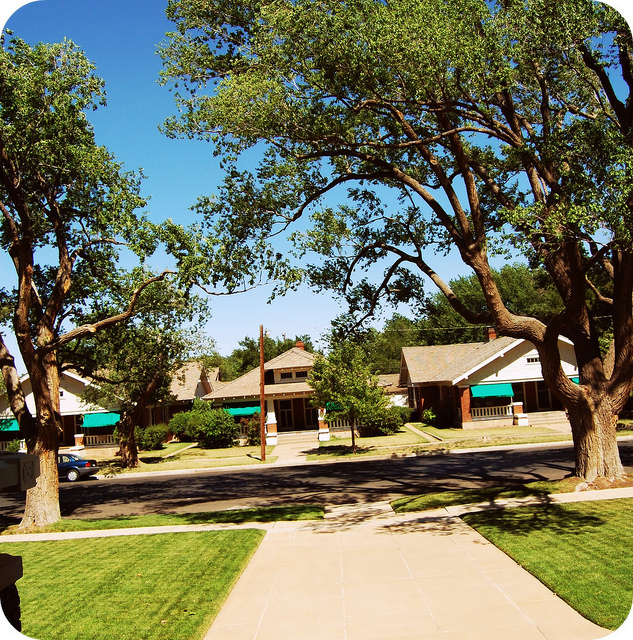 Polk Street, in Amarillo.
Puckett
Built in the '70s, most of Puckett has been home to renovations and rebuilding over the years, and it's a richly diverse neighborhood with plenty of schools nearby, and highly esteemed ones, at that. Prices average between $120,000 and $250,000 for a home, with the lower end of the scale likely to be a bit of a fixer-upper.
Sleepy Hollow
Sleepy Hollow has its highs and lows in terms of prices, like any neighborhood, but thanks to the good schools nearby, expect to pay between $250,000 and $300,000 for a home in that area.
The Colonies
A neighborhood with plenty of parks and unique homes, The Colonies is also a good place to settle in; expect between $170,000 and $250,000 on average for home prices.
The Vineyards
Convenient to both schools and golf, the Vineyards is a popular development, with prices between $200,000 and $300,000 for homes.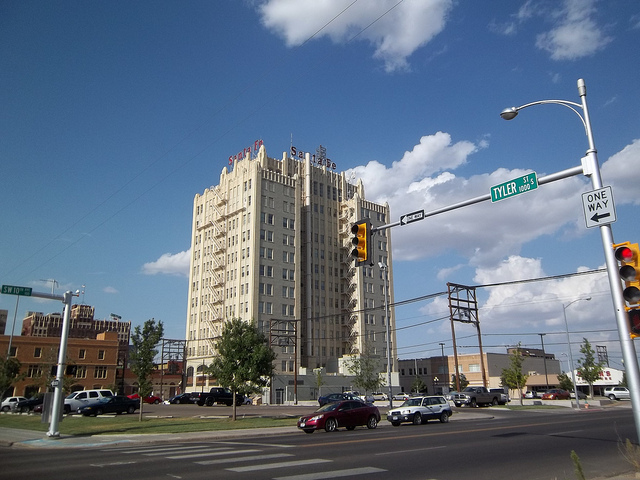 The instantly recognizable Santa Fe.
Westover and Westover Village
Built around a lovely five-acre walking park, Westover and Westover Village are rapidly growing. As a result, expect to pay between $150,000 and $250,000 for a home.
Wolflin
If you like historic structures, being near Amarillo College, or easy access to I-40 and I-27, Wolflin is the neighborhood for you. Due to the historic buildings, and the requirements of upkeep, you can find a home for between $100,000 and $150,000 in the area.
The Woodlands and La Paloma
Two things define the price of Woodland and La Paloma real estate: The size of the house and proximity to golf. Prices can vary widely, but expect to pay between $250,000 and $350,000, and add $50,000 to that if you want a home among the duffers.
Lake Tanglewood
As you might guess, lakeside living will cost you a pretty penny: Ideally situated homes can brush up against, or even go over, $1 million! Fortunately, prices are more wallet-friendly in other parts of the lake. Prices average between $400,000 and $500,000 for a home.
River Falls
River Falls is near the gorgeous Palo Duro Canyon, and right in the Canyon school district, as well as close to nearby colleges. The mix of college student demand and those wanting to get away from it all create an odd housing market, but expect to pay roughly $400,000 and up for a nice family home.
Photo credits: Fables98, Joshua Daniel O., Kenneth Jackson
Google+