Amarillo vs. Canyon: A Comparison of the School Districts
Every parent is concerned about school districts, especially when moving to a new area, and Amarillo is no different. There are two major school districts in the area: Amarillo Independent School District and the Canyon Independent School District. They both have good schools, but they each have very different needs and challenges. Here's a look at the two side-by-side.
Why Two Districts?
Confusing to many parents is why there are two districts serving Amarillo in the first place. The answer is that Amarillo is technically part of two counties, Potter and Randall. The Amarillo ISD serves both counties, while Canyon is exclusively part of Randall.
Student Populations
Amarillo simply has a lot more in the way of students than Canyon. Despite the fact that the Amarillo Independent School District covers only seventy square miles, it has over 32,000 students. Canyon, meanwhile, despite having much more in the way of area with 817 square miles to cover, has a much smaller student body with just 8,000 students currently in the system.
Number of Facilities
Also a vast difference is the sheer number of schools. School facilities are important not just because each individual school needs to be up to the community's quality standards, but because the number of facilities that need to be maintained will be important to the tax rate the school charges. The Amarillo district, as you may have guessed, has substantially more facilities. It has fifty schools, including four high schools, ten middle schools, and a whopping thirty-seven elementary schools.
The Canyon district, on the other hand, has just sixteen schools with four high schools, four middle schools, and eight elementary schools.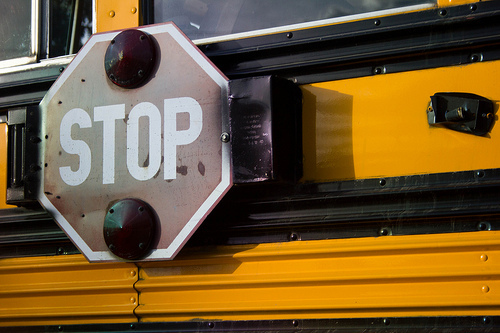 How well do you know the school your children will be attending?
Tax Rates
It's important to remember that in Texas, property taxes are assessed by the schools, which determine the year's budget and then charge property taxes accordingly. As a result, tax rates can differ substantially between the two districts. Both will charge a set amount per every $100 your property is valued, and the rates can vary heavily depending on new construction and changing property assessments.
Currently, you'll be paying a little more in Canyon than you will in Amarillo. The Amarillo ISD has, for this year, a rate of $1.189 per $100 of property value, a 1.9 percent increase from last year. Canyon, despite seeing a drop in rate is still a bit higher at $1.228 per $100 of value. Needless to say, the more valuable your home, the more pronounced this difference is going to be.
Performance
What do you get for your money? This is the tricky part.
Canyon, according to state ratings, never gets below "academically acceptable" in terms of rankings for its schools, and unfortunately the same can't be said for a handful of schools in the Amarillo ISD.
It is worth noting that Amarillo has a large number of superb schools. Sixteen schools in the system were ranked "Exemplary" by the state of Texas and Amarillo's elementary schools in particular stand out in this respect. Both districts are among the best in the state.
In short, no matter where you move, your children are likely going to a good school. But it always pays to do your research, so contact each school your children will be going to and ask to tour the school and meet with administrators. That will do a lot more to put your mind at ease about your children's education.
Photo credits: Guillermo Carcamo, Visit Cape May
Google+