5 Places in Amarillo Buyers Want to Be Near
There are some nearby features that you want to emphasize in your listing in Amarillo, like being near an exceptional school. There are definitely features you want to de-emphasize, too, like being a bit closer to the freeway than you might like. But there are other features near your home that you might not be aware can be major selling points. Here are five worth mentioning.
Parks
Parks are of interest to everyone, especially in Amarillo. Families like parks because it gives children a place to play and meet other kids, seniors like the walking paths, and couples like having a sunny place to spend a lazy afternoon. If there's a park a short walk away, make sure you mention it and point out its features for buyers visiting your home. A playground or walking trail that's a short walk away can be the feature that makes all the difference.
Shopping
It's not something you think about a lot, but it can be a real aggravation if you have to get on the highway just to get some groceries. If your home is near a shopping complex or other notable stores that means errands can get completed faster so there's more time in the day, be sure to mention that. Time, after all, is almost as valuable as money, and saving a little of both every day adds up.
Downtown
Amarillo's downtown, especially in recent years, has seen a surprising revitalization. The city and business leaders have pitched in to make it a shopping and entertainment destination that's the envy of the surrounding area, with attractions ranging from a variety of unique restaurants to cultural destinations such as the Amarillo Museum of Art. If you're nearby, make sure to point this out, especially to younger families and couples who might be looking into buying your home.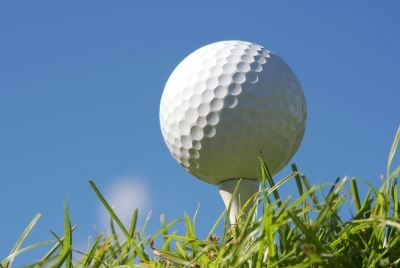 Golf can be a big selling point for an Amarillo home.
Golf
Amarillo has some spectacular golf courses, and plenty of spectacular homes right near them. But with the way the courses are laid out, and the way some homes are placed, it may not be immediately obvious to even the sharpest duffer exactly what might be near them. If you're not a golf player, then you might not think about that proximity, either. Mention in your listing what courses and country clubs you're near. You might find your home has more appeal being near the links.
Oddball Attractions
Every neighborhood has its own quirks, and there are some that have some oddball stuff that gives the home and the neighborhood unique character. Maybe you're a short drive from the Cadillac Ranch, for example, or maybe there's a great little place to eat right around the corner. While these don't take priority in your listing, if you've got a few words left, it's worth telling buyers what makes the neighborhood they could be living in stand out.
Remember that you can get help writing a listing. Talk to a realtor if you're thinking about selling your house. They can help you write a listing that shows the best parts of any home.
Google+