4 Steps to Selling a House in Canyon, TX
Selling a home can be intimidating, even in a desirable area like Canyon with the superb school system and proximity to the businesses of Amarillo. What should you do? How should you prepare? Here are five steps for ensuring your Canyon home is ready to hit the market.
Step 1: Hit the Books
The first step should be to contact a realtor and discuss what you can get for your home. What you paid for your home is likely not the price you'll be selling it for, especially as Canyon has seen prices rise for a home in recent years. But it's important to know what homes are on the market and which have been sold, and for how much, and realtors will have the best access to that information. Knowing what you can reasonably expect to sell for will help you establish what to do next, and what your budget might be for getting your home sold.
Step 2: Make Any Repairs
Before you put a home on the market, you should really make any necessary repairs. Selling a home "as-is" on your listing is not a good idea, even in Canyon; people tend to interpret that as a home that needs serious repair, or will cost far more to fix than to buy, putting you at a disadvantage. Also, repairs improve curb appeal and make the photographs of your home look that much better, especially when you make repairs like having the outside painted or the woodwork repaired. Spend the money to fix your home up. It'll ensure your house can sell for more in the long term. If there's any long term cleaning projects you've been meaning to tackle, take care of those, too.
You're required by Texas law to fill out the Seller's Disclosure of Property Condition Notice, explaining recent work you've done to the house, so it's probably for the best.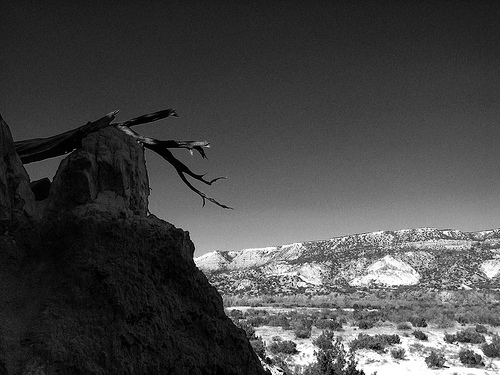 The gorgeous Palo Duro is certainly a selling point.
Step 3: Get the Details
It's important when selling your home to offer as much detail in the listing as possible. Realtors, for example, use a highly detailed listing engine that offers home buyers everything from the year your home was purchased to the square footage. Focus on the things that photographs won't show, like close proximity to schools, an easy commute, nearby attractions like Palo Duro Canyon or Texas, The Music Show. It's those intangible details, the things people won't know right away, that will help sell your home.
Step 4: Be Ready to Say Hello
Nothing sells a home quite like having a good relationship with the buyer. Being able to say hello to potential buyers both helps you to form that relationship, and can help put your personal anxieties at ease. It's tough to sell the place you've lived in for a while, and being able to reassure yourself that it's going to somebody who will respect it will go a long, long way towards settling those nerves and helping you to make the sale.
Remember, a realtor can help you every step of the way in this process. If you're thinking about selling a home in Canyon, make a realtor your first stop.
Photo credits: Milestone Management, hoveringdog
Google+