4 Amarillo, TX Homes for Sale That Are Perfect for First Time Homeowners
In Amarillo, TX, homes for sale are moving faster than even the most experienced local realtor can quite believe. There are properties of all kinds on the Amarillo market, and it can be difficult for those moving to the area to pick out exactly what will best suit them. We've got a few suggestions for the first-time homeowner.
4309 Pine Street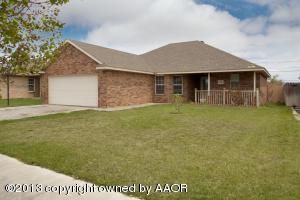 Let's start with this home, perfect for a new family buying their first home. With 1,588 square feet of space, it's good for a small family looking to put down roots, and it has plenty of amenities like a sprinkler system, granite countertops, three bedrooms and two baths. If you're looking to keep your family small, this will be the perfect home to grow into, right in Amarillo's wonderful school district.
As an added advantage, it'll be simple for you to keep up. This unit was first built in 2006, meaning that most of the installed systems are up to date. Especially if you're not handy around the house, this is a good place to start for first-time homeowners.
8404 Olympia Drive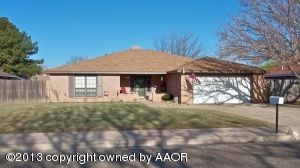 Of all the Amarillo homes currently for sale, this one is one of the best bargains on the market. First of all, it's situated squarely in the popular Canyon school district. Canyon is widely rated as one of the best school systems in Texas, with Amarillo's close behind. Secondly, it's a bit more spacious at 2,416 square feet with three bedrooms and two bathrooms.
Finally, while the building year of 1973 may give some pause, the home itself has been regularly updated over the years, and currently sports new carpet, walnut floors, and a covered patio for families who want to do a little entertaining.
7615 Bayswater Road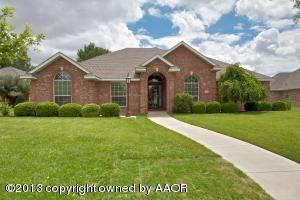 For the first-time homebuyer with a larger family, there are homes for sale in Amarillo as well. This property, for example, is a beautiful four bedroom, two and a half bath home in the Greenways that has room to expand as your children get older. For example, there are three bays in the attached garage.
It's also one of the brightest and cheeriest homes in Amarillo. Built in 1999 from the ground up to be an open, bright space, there's plenty of windows as well as plantation shutters and a sun room off the living room to fill your home with natural light during the day. If you're outdoorsy or just want your children to be able to run around on the weekends, it's close to one of the area's beautifully maintained parks.
14001 Tangle Aire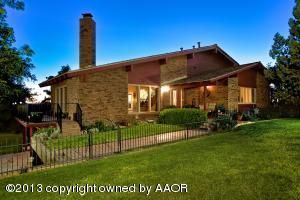 Finally, for the first-time buyer who wants a property that they'll live in for the rest of their lives, there's this stunning home. Located in the Canyon school district, it's been constantly updated. Hand-scraped maple floors and two full master bedrooms tell you about the sheer size and quality of this home. It's even got a full workspace with a beautiful view and plenty of acreage to enjoy as well.
Remember, first-time homebuyers, when looking for Amarillo homes for sale, start with a licensed realtor. They'll be able to find you stunning homes at prices that will suit your budget. And remember, Amarillo is uniquely suited to new families and first-time homebuyers. If you want a friendly place to live, look no further.
Google+